Canberra Gutter Cleaning Services ACT
Canberra Gutter Cleaning can prepare you this bushfire season – Eliminate fire hazards from your roof area for protection all around your home! Canberra's renowned hot and dry conditions
during Summer and Autumn can mean searing temperatures and an accumulation of fire fuel lying around in your roof gutters with dry gum leaves, bark, sticks and other combustible materials which serve as kindling in the fire season. Fires can spread rapidly from the roof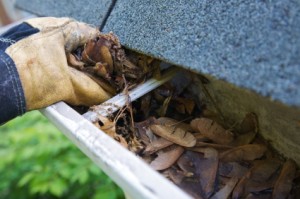 gutters of your home to the facias and roof cavity. By having clean roof gutters you are mitigating against the risk of excessive fuel build up around your home, dramatically reducing the risk of prevailing fires spreading to your home's ceiling cavity where many fires can start and take hold of your home. Clean roof gutters can especially reduce the risk of a fire spreading through the home which means better protection for you, your possesions and most
importantly your loved ones.
Dont Risk It – Use A Professional Gutter Cleaner In ACT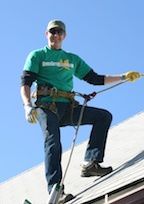 Many times people attempt to save money by climbing on the roof to blow their roof gutters clean themselves – Many times if this is not done correctly you can end up creating more work for yourself – Also being on the roof poses a significant risk to yourself should you fall. And serious injuries can result from a fall from the roof. For a small fee you can use one of our gutter cleaners in ACT will come and provide the full service, saving you from potential risk of injury.
Clean Rain Gutters Give Best Storm Water Flow
Water flow along your clean rain gutters means you can have the peace of mind that storm water can drain effectively from your roof, also reducing the risk of your roof flooding. But not only flooding, it will also assist in protecting the woodwork in and around the facias, eaves and framework of your home's roof space.
All Leaves, Debris And Dirt Removed 
With our latest equipment and resources, we can clear your gutters using our camera technology, making the job faster and more efficient. At Canberra Gutter Cleaning we are very concious of the environment – All debris is taken to the green waste facility for 100% biodegradability so that waste products can be converted to garden mulch, fill or compost. The process is completely eco-friendly and is kind to our environment.
No Mess, No Fuss At All
Our industrial vacuum systems are powerful enough to remove the most stubborn debris and waste from your home's gutters. We always ensure that your gutters are completely clear of waste, your downpipes are all cleared and a complete rinse off at the end ensures maximum water flow. During emergencies or storms, you will feel confident knowing your roof gutters are up to the task of eliminating water that your roof catches as much as they are capable of. We ensure all clean up afterwards is taken care of with the minimum of fuss.